Read more at: https://quatrorodas.abril.com.br/testes/este-motorhome-4×4-tem-base-de-unimog-energia-solar-e-capta-agua-da-chuva/
Motorhomes are for those with an adventurous spirit. But, depending on how adventurous, not just any motorhome will satisfy the urge to travel and explore new places that so far few have visited. This kind of challenge requires what experts call an "expedition vehicle", like the Unimog shown here. Check out the video:
As is customary in this market, anyone who wants a motorhome or an expedition vehicle buys the car and delivers it to a company responsible for installing the house and implements.
That's how it was with this Unimog, chosen by the happy owner on account of its robustness. The Unimog was born as a multipurpose vehicle, as an alternative to tractors for field work. Its name is the abbreviation of Universal-Motor-Gerät, in German.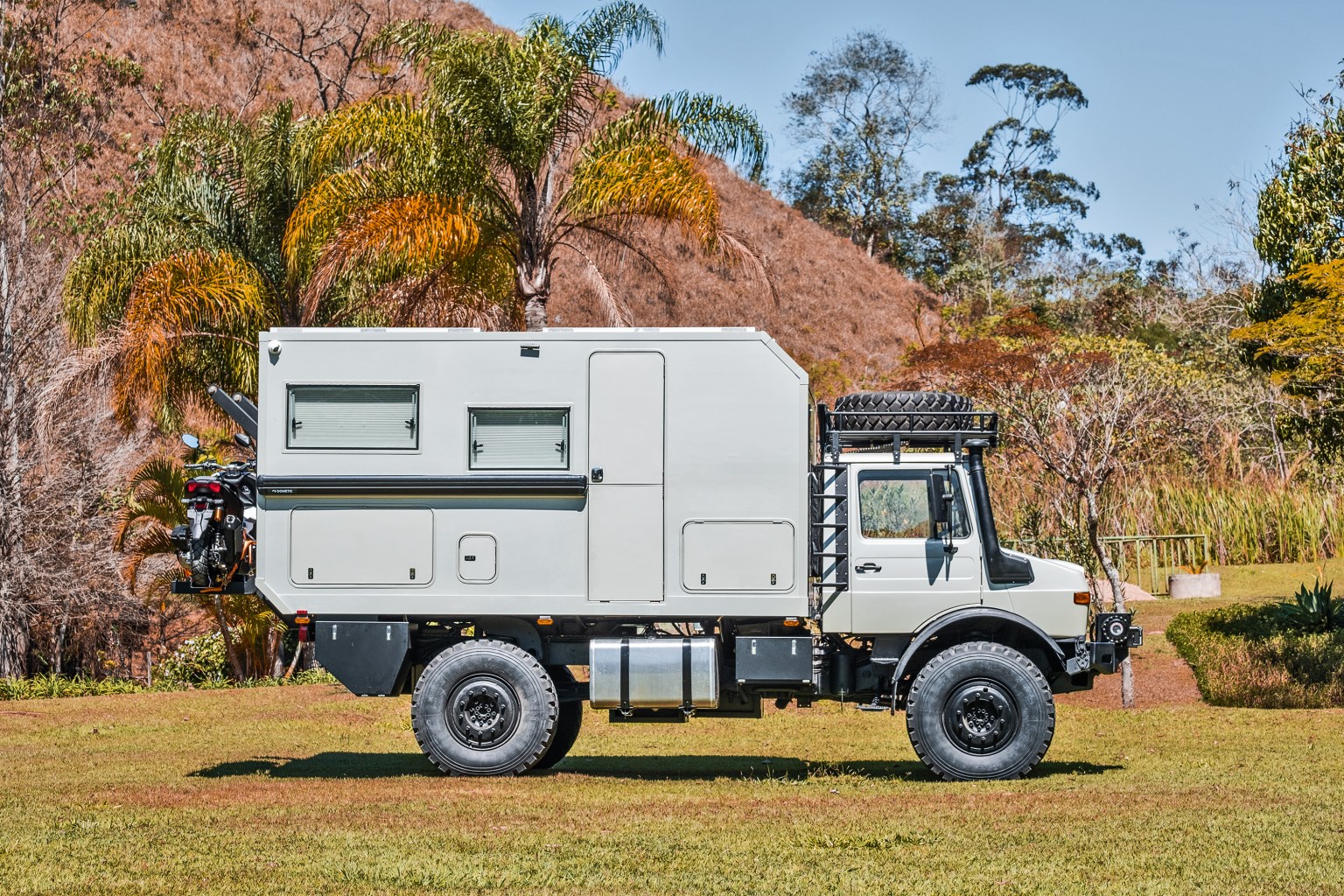 Or Universal Motorized Machine, in Portuguese. But, due to his resourcefulness in rough terrain, he went on to serve in other areas such as the military and civil construction, in addition to expeditions.
Its design and first generation, from 1946, was made by the German Boehringer Bros., acquired by Daimler-Benz, which, from the beginning, in 1950, supplied the engines.
Read more at: https://quatrorodas.abril.com.br/testes/este-motorhome-4×4-tem-base-de-unimog-energia-solar-e-capta-agua-da-chuva/