Read more at: https://www.terra.com.br/parceiros/guia-do-carro/estrella-mobil-lanca-motorhomes-de-expedicao-no-brasil,d80ca936f1147b8483dc5bc0d81bdc36yeq4m51p.html
The demand for motorhomes continues to grow in Brazil. At the Estrella-Mobil Motorhomes factory in Santa Branca (SP) alone, the search for a new model to travel has grown by 80% since the beginning of the pandemic. They are people who seek freedom while seeking comfort and security to enjoy good times with family or friends.
With the increase in demand, the profiles of travelers are diversifying. One of them is looking for vehicles with greater autonomy for long trips around the world. With that in mind, Estrella-Mobil launched a line of expedition vehicles mounted on 4×4, 6×6 or 8×8 trucks. The first expedition vehicle is based on the Mercedes-Benz Unimog, model U 1750. The engine is the six-cylinder turbo diesel OM352A, which offers 200 hp and 510 Nm.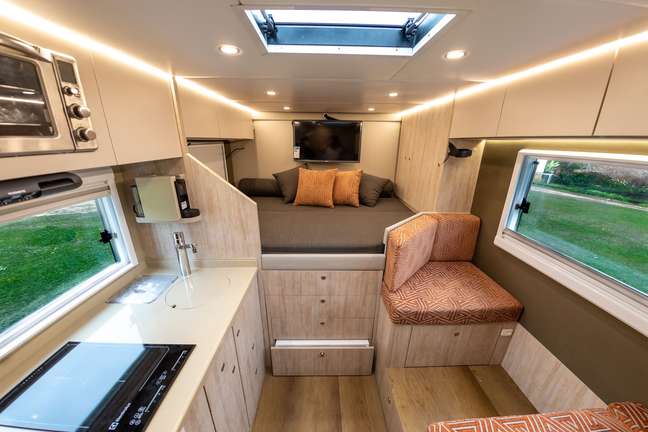 "Our range of expedition vehicles are mounted on trucks that were originally developed for mining or military areas. In addition, in our projects, we use top-of-the-line vehicles manufactured in Germany and Austria, countries with a long history of manufacturing this type of vehicle as a reference", explains Julio Lemos, one of the founders of Estrella-Mobil Motorhomes.
The vehicle is designed for trips over different types of terrain that can last for days or even months. Unlike conventional motorhomes, the house is built isolated from the chassis, with its own equipment and utensils. The interior design has nautical references, focused on the use of internal space. It also has thermal insulation, which prevents excessive heat from entering vehicles.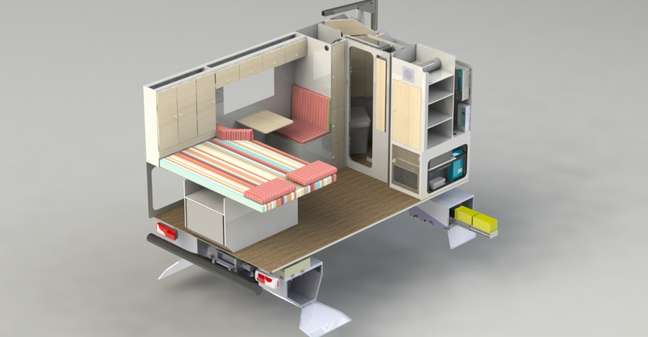 The energy system of Estrella-Mobil's expedition vehicles is formed by robust battery banks for storage and high energy capacity, and solar panels with a minimum of 1500W of total capacity to generate energy for the batteries. There is also the possibility of installing a backup generator for the power system. The water reserve capacity is also another important item: the storage tank can vary between 300L and 700L, depending on the customer's choice.
Read more at: https://www.terra.com.br/parceiros/guia-do-carro/estrella-mobil-lanca-motorhomes-de-expedicao-no-brasil,d80ca936f1147b8483dc5bc0d81bdc36yeq4m51p.html